Lightning Returns: Final Fantasy XIII will use technological elements from Final Fantasy Versus XIII, Final Fantasy XIII, and Final Fantasy XIII-2. Also, there are no plans to localize Final Fantasy Type-0 so far.
This is part of the new interview with Square Enix World Technology Director.
Final Fantasy Dream, a French Final Fantasy news site, had an opportunity to meet with the SE World Tech Director- Julien Merceron in Paris Games Week 2012.
When FFDream asked about Final Fantasy Type-0's localization progress and its possibility on coming over to the West on Playstation VITA, Merceron replied that there are no plans for that currently even though he would personally love a localized Type-0.
Now on Type-0 of course, I'll tell you the same thing. I wish for [its localization] as well. My focus is technology, it is not for me to decide. … I hope it will happen.
Next, FFDream asks about Versus' status and mentions the Kotaku rumor earlier this year. Merceron says Wada is absolutely right that Final Fantasy Versus XIII's development is still on-going. The team's ambition is big and they want to achieve well with this extremely complex project. Merceron claims that Yoichi Wada wants to push this team and project as far as he can.
So we all work very hard with the team to help them do what they want to do.
On a note regarding Final Fantasy XIV, Merceron believes that the current director of A Realm Reborn is very capable and the game is well worth investing into. He can do it like "no one could do in Tokyo!"
Lightning Returns: Final Fantasy XIII will incorporate FFXIII's gameplay and design elements. Other technological elements from Versus XIII and XIII-2 will also be included. Lightning Returns is currently at an "advanced stage". To find the project's direction, the team will utilize "focus tests". Merceron promises that it will be unique.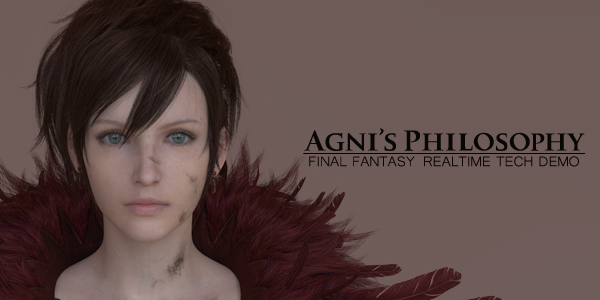 Around June next year, something different revolving Agni's Philosophy will be presented. However, Agni's Philosophy is not meant for PC only. Though it will not be for the current gen platforms.
And that concludes the informative interview.